DANDELION BESPOKE FLORAL BOUTIQUE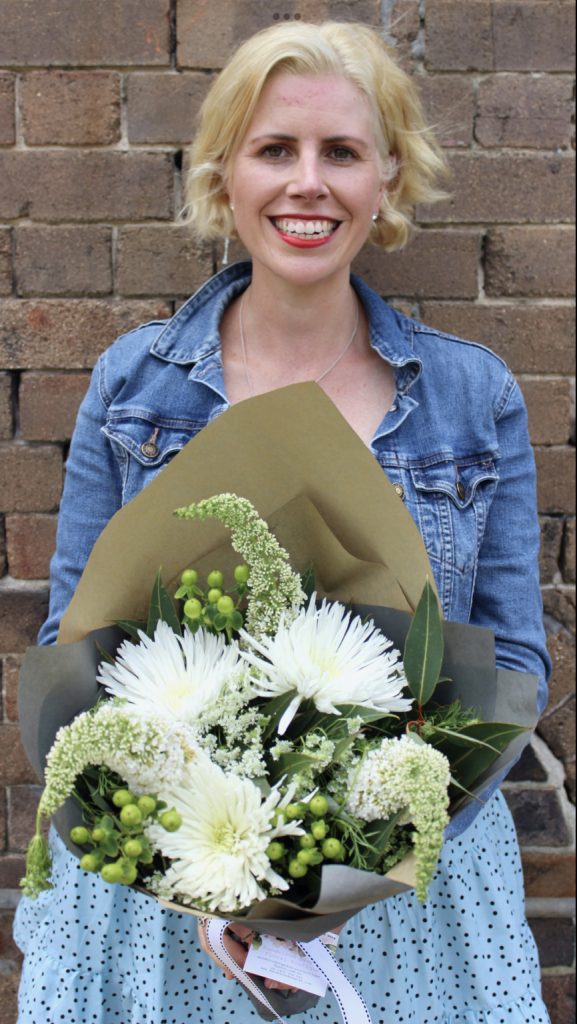 Hi, my name is Mandy, and I am the proud owner and florist at Dandelion Bespoke Floral Boutique. My passion for flowers first blossomed during my time living in Northern Ireland & since then, I have continued to further my Floral development in the Sutherland Shire.
Here at Dandelion Bespoke Floral Boutique, I pride myself on using the freshest, most beautiful flowers in the latest in trend designs. Recently I added balloons to our array of creative services. Whether you need a beautiful bouquet of florals for someone special or balloons for your next event, I am happy to help. Contact me today to organise your very own bespoke arrangement.
need flowers or balloons for an event?
Mandy was a completely professional throughout the whole process. She immediately got my vision and created a fantastic mood board which was exactly what I wanted. The level of detail and care that went into my flowers was unreal and the amount of compliments that I received about them was amazing. Mandy's creativity and passion is evident throughout her work and I would recommend her whole heartily.
Thank you Mandy for being part of my wedding. Your dedication to making sure the flowers for the bridesmaids were perfect, was admirable. You went out of your way to meet me at my convenience to discuss my requirements and provide a unique solution. Thanks so much for being a wonderful part of my wedding memories.
Mandy's knowledge of florals and service is her prime expertise, she provided the best customer experience I could have asked for, she made my Aunty's special day look perfect. I provided her with a colour palette and she delivered with the most beautiful arrangement all packaged and ready for transportation, with advice on how to keep the florals fresh. I would recommend using this boutique florist than anyone else
Mandy did the flowers for my wedding and they were absolutely stunning. They were a major talking point at both the ceremony and reception and looked great in the pictures!
I knew when I was getting married that I wanted to have a sunset themed wedding, however, I had no idea how to plan for it and that's when Mandy's expertise & knowledge came into play. At our meetings to discuss the Wedding plans she always had my best interests at heart so from the start I had the confidence in her ability to plan my sunset Wedding. She worked with me and my partner to create the most beautiful colourful sunset wedding from the decorations, candles, lighting, wedding bouquets, draping & even the cake decorations. On our wedding my husband and I received so many compliments regarding how the venue was decorated. The wedding bouquets & buttonholes were so beautifully colourful & they reflected the sunset colours so beautifully. We didn't get our sunset ceremony as it was foggy & rainy on that September day, however, once in the reception we were in another world. Our guests asked who did the wedding decorations & planning. They were all amazed at how Mandy manage to capture the true feeling of sunset inside the reception room with all of the beautiful flowers & brilliant colours. It was amazing! I highly recommend Mandy